The following post is brought to you by Eric Tsang, the Phonix' manager, and saxophone player. He also happens to be a Vancouver music educator, holding a Masters in Music from UBC and a Jazz Studies degree from Capilano University. Please enjoy what he has to say about teaching online music lessons...
Tips for Music Teachers During COVID-19
Stay at least 6 feet away from me when you read this! What a crazy time we are living in! I hope I can help you a little by giving you some of my best tips to teach music lessons online.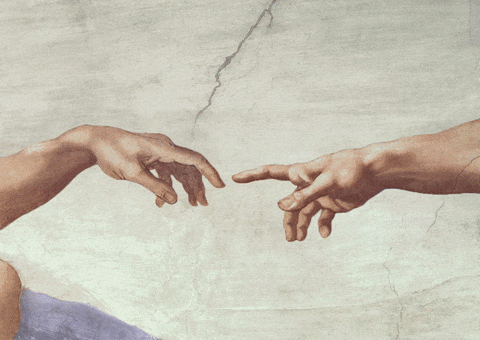 In light of recent events around COVID19, many musicians and music teachers are stuck at home trying to scramble together every piece of technology we have to stay connected to our students. But music technology is a vast world that is ever-evolving and is filled with endless possibilities for software and hardware capable of delivering music lessons. So to provide more resources for our music community, we're going to look at some of the best ways to teach music over the internet and to give you some resources to get you started.
Obviously, with music being a very broad subject and very different depending on the teacher and student, there's no simple solution that will solve all your problems at once. So, in order to find the best ways to teach online, we first need to define what exactly we are teaching.
What Makes Up A Music Lesson?
By categorizing the "standard music curriculum" into its basic elements we can combine technologies to make up for the lack of human interaction. (i.e. music software, hardware, websites or apps) 
That said, what would be considered a good lesson? According to the new BC Education Curriculum, students are expected to: Explore & Create, Reason & Reflect, Communicate & Document, and Connect & Expand. At the same time, students are expected to have a firm grasp of "elements, principles, vocabulary, symbols, and theory of music, as well as instrumental techniques, historical context, and cultural appreciation. 
I know... nothing excites me more than educational jargon.  
Simply put, this is telling us that music educators are actually doing quite a lot in our lessons! (Try to tell that to an angry parent or school admin the next time you have a salary meeting) On top of this, we're in an occupation that wears many hats, we are all at once a teacher, mentor, conductor, fundraiser, mediator, administrator... and let's not forget counselor. 
For the purpose of this article, we can simplify by splitting what we do into two teaching categories: practical studies and content Knowledge. 
DEFINING PRACTICAL STUDIES:
Practical studies are anything students need to DO. This includes everything from performance techniques, ensemble experience, ear training, sight-reading to tuning and embouchure practices. Within this area, students must observe the teacher and his demonstrations and vice versa. Obviously, if students and teachers cannot see or hear each other properly then it really defeats the purpose of having a music lesson.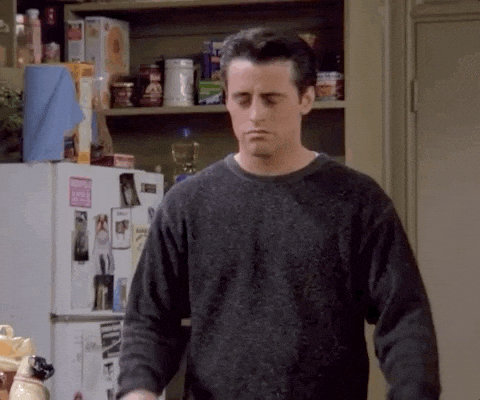 The Best Software for Practical Studies:
Now that we are taking lessons online, the first problem is how to SEE and HEAR each other. Popular options out there, like ZOOM, Skype, or FaceTime are excellent apps for long-distance conferences, they allow students and instructors to have face-to-face interactions and demonstrations. (If you're a diehard Google fan, you can try Google Duo.) Although some restrictions in the length of sessions or quality of the session may apply, they are not major concerns. Their limitations, however, are more on the user end.
By the way, if you're looking for more students, check out companies like Musicproc who offers teachers worldwide a way to connect with more students. 
Challenges with Online Software for Music Lessons:
For one, you need to consider the internet connection of the host and the student, because sound and image quality, as well as latency, have a lot to do with the quality of the internet available. And some students may not have adequate internet strength or any network connection at all may find it difficult to participate. Students with limited computer access would also be affected.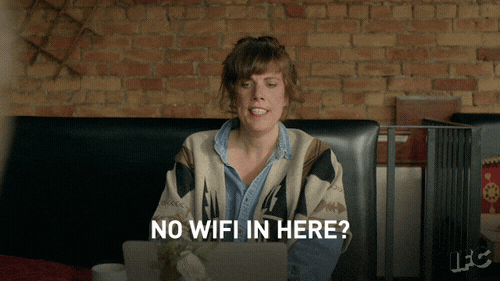 By connecting the computer with the ethernet cable instead of the wifi would help with the network quality. Instructors and students can also record their lessons and demonstrations separately and then upload to a sharing platform. However, this turns the music lesson into modular self-studies instead that resembling a private lesson. 
In that regard, YouTube is a readily available platform for modular self-guided learning. You should also check out Vimeo (for their encoding), DropBox, Google Drive, or even build a secured FTP server on your own.  
Apps such as OBS also provide good live streaming onto most social media platforms. However, this option only provides one-way streaming, which means the instructor will not be able to see the students.
My Pick For the Best Online Music Lesson Software: 
ZOOM. Although Skype and other conferencing software share similar capabilities, ZOOM comes with cool functions such as the whiteboard, file sharing via Dropbox and Google Drive, green screen background and the option to "touch up my appearance". Check out Steve Dotto talking about his ZOOM set up! 
I especially enjoy the whiteboard function. I don't know about you, but when I teach I like to draw on the whiteboard as I talk. A physical whiteboard may not display properly on the small screen of a computer, so it really helps when students can see what I am drawing through screen share.
UPDATE: Recently, ZOOM has been discovered to have some security issues. Thank God there's always Skype and GOOGLE Duo.  
For those who wish to do a multi-cam lesson, did you know you can also connect multiple cameras to the computer? Which brings us to the next question:
What's The Best Hardware For Online Music Lessons?
The quality of the lesson hugely depends on the use of the hardware as well. By this, I mean camera, headphones, and microphones. Most laptop cameras and computer webcams are adequate in providing a clear image for instructions, but they become ineffective if you want to observe finer details, like finger position, embouchure, and posture. 
You can easily connect DSLR cameras to any laptop or computer by using a USB cable and CamLink capture card. This will instantly give you high definition streaming capabilities. You can also add a USB microphone to enhance the lesson audio. Want your students to be able to see your hands and your face? Did you know that you can do multi-cam lessons?
While we're talking about multi-cam, do check out ChordieApp! It lets your students see what you're playing. It will give them a step-by-step visual approach to putting chords together.
As for microphones, you could use any regular dynamic/condenser mic and plug it into a USB audio interface, but USB microphones would make the job way easier. Check out BLUE, a popular brand of USB mic in the streaming world, their mics are usually reliable and affordable. I suggest Yeti or Snowball. Audio Technica also has a decent product called AT2020USB+. I personally prefer a wireless clip-on mic so I can have a bit more freedom in movements. 
With hardware and software in good working order teachers can communicate detailed instructions without impediment and be able to deliver fantastic lessons.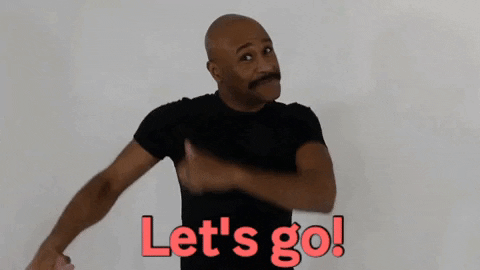 What Are the Best Tools For Online Ensemble Playing?
With technologies, we can accomplish most of what we do in face-to-face lessons, but some aspects of the traditional lessons are difficult to achieve through the internet due to the latency issue. Latency is the delay between when you say something and when your audience hears it. Usually, with a decent computer and a good internet connection, the latency of conference apps is around 1 second... 0.5 seconds at best... some would go as far as to say it's between 30-60s. Either way, latency makes it very difficult to do any "jamming". 
That's not to say ensemble work is entirely impossible through other methods. 
You can record different parts of a song and then put them together in audio editing software. There's the famous Eric Whitacre Virtual Choir recording where they assembled 185 singers from all over to record "Lux Aurumque". Software such as GarageBand, Audacity, Logic or Mixcraft are good places to start. (see below of a list of notation/recording software) 
You should also try the Acapella app. You can record yourself in duo, or trios and so on, and harmonize yourself. With each musician playing their own part to the metronome and then see the final product when all the tracks are put together, it would be a cool workaround for ensemble playing. 
In addition, apps like iReal Pro provide good solid rhythm section tracks to teach jazz improvisation. 
What About Music Performance Exams?
Although the quality of the audio may not be optimal depending on the use of hardware, performance exams are possible through live streaming platforms. I would recommend using something with multi-cam capabilities so the instructor can comment on postures/embouchure as well as technical requirements.  
DEFINING CONTENT KNOWLEDGE:
Many aspects of content knowledge go hand in hand in with practical studies. For instance, you cannot work on Jazz improvisation without having an in-depth knowledge of music theory. In this section, we will talk about a few ways that you can use technologies to enrich your online learning experience.
The content of music studies is a big world in itself encompassing everything from theory, history, cultural appreciation, ear-training, sight-reading, rhythm studies, to arranging. At the same time, there is literally an app for everything you can think of, including this one that helps you take care of all your music admin work on your phone. 
So here are just a couple of my favorite ones: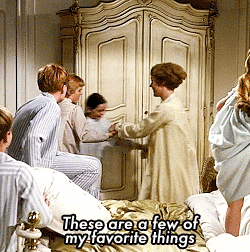 Online Resources for Music Theory & Ear Training
A super user-friendly website that allows students to study music theory through online flash lessons and to practice their skills using online theory exercises. You could also take it offline by downloading their lesson and exercise apps. Teachers can set up specific exercises for students to work on and share the exercise as a web link for easy access. You can also monitor the student's progress report through the link you send out.
This website goes through everything from the foundations to basic harmony and ear training. It's one of the go-to websites for music teachers all around. 
Similar to the above, ToneSavvy is a music theory trainer website that allows students to practice what they've learned in class. This, in my opinion, is the less "sexy" but more in-depth version of MusicTheory.net. They do not have a lesson component, but they have more theory exercises. 
This is very cool. I wish I had this when I was just starting. It will give you a lot of sight reading exercises to work on. From beginner to advance, you can sightread all kinds of music... and, best of all, you can get it to play along with you!
My favorite app for teaching kids how to read rhythm. It's basically a video game that asks students to tap the rhythm they see on screen. The app is intuitive and will teach a student EVERYTHING they need to know about rhythm.
What if tuning an instrument could become a video game? The goal is to match your tuning to the red line in the middle for 5 seconds. Not only does it train for good embouchure techniques and breath control, but it will also ensure that they learn how to hold onto the correct pitch. This app teaches the aural, physical, and visual needs of learners.
Best Online Software for Managing Music Lesson Assignments
With thousands of songs and exercises to choose from, this app turns all your favorite method books into digital play-along, literally transforming the way we teach and practice. You can assign playing tests to your students and the software would actually listen to them play and grade them for you! It's popular in many North American classrooms.
Basically, EVERYTHING you'd need to run your music class like a pro. It's a platform that includes everything from assessment, lesson plans, scheduling and libraries of integrated software to help you teach your everyday music classes.
A cloud-based platform that allows students to make music wherever they go. Think of it as an online music studio that lets you create and share.
Pop quiz: what was Mozart's last composition? what is a semi-quaver? Make assessment fun with Quizizz. I love this interactive tool in my classroom, it is a great way to see where your students are at.
Top Picks for Music Notation Software
Comparing notation software is like comparing apples and.... apples. They all kind of do the same thing. But here are a few of the popular ones.
Sibelius First (FREE)
Finale-notepad (FREE)
But of all the notation software, I would say NoteFlight is my favorite so far! Not only does it do all the things you'd need in a notation software, but you also won't have to download the actual software to run it because it's all ONLINE! All you have to do is to sign up for an account and/or connect it with your Google or Facebook then you're good to go. 
I like to use it as a whiteboard during my online lessons, it's faster, cleaner and easier to use than the whiteboard function on Zoom and the other notation software. It comes with features like "record", "transcribe", and "onscreen keyboard" too! 
Are you having trouble connecting your computer's audio output (i.e. mp3, software instrument, logic pro playback) so that your student can hear what's going on on your computer over the internet? Here's how to do it.
Well, this is not an easy time for anyone, and our industry (music, and music education) will never be the same again... that's why we need to adapt, evolve and innovate new strategies to match the speed of this ever-changing world we live in. I hope these tips have helped you take your music lessons online, that you can keep doing the good work as music educators!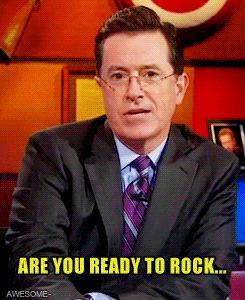 The Phonix
Vancouver's Best Party Band since 2009. We're a band that gives back to the community by sponsoring music events, training the next generation of musicians, and creating jobs for the music community. Visit our home page to find out more about us.
---