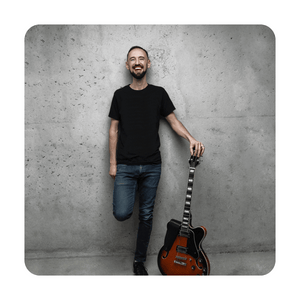 Adam Thomas - Jazz Guitar
Get your party started TODAY!
Be the first to book the hottest Party Band, Musicians, DJ and Photobooth for your event!
Check availability
Jazz Guitar + Vocal
Experience the captivating vocals of Adam Thomas, a JUNO Nominated artist, as he takes you on a musical journey spanning from the jazz and big band era to the latest radio hits of today. With his distinct fusion of soul, jazz, indie, and top 40 music, Adam brings a fresh and unique sound to the stage. From timeless classics by legendary artists like Stevie Wonder and Al Green to contemporary favorites from the likes of Sam Smith, Drake, and Coldplay, his performances cater to a wide range of musical tastes. Whether you're looking to hit the dance floor or simply unwind with casual cocktails among friends, Adam's soulful melodies guarantee a delightful and memorable experience.