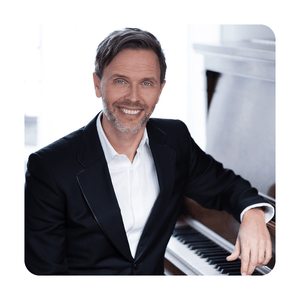 Mark Hoeppner
Get your party started TODAY!
Be the first to book the hottest Party Band, Musicians, DJ and Photobooth for your event!
Check availability
Piano + Vocals
Introducing Mark Hoepner, an accomplished pianist and musician with a rich history of classical training and a passion for exploring diverse genres. From provincial music competitions to live performances across North America, cruise ship contracts, and top 40 band circuits in Asia & the Middle East, Mark has honed his craft and delighted audiences around the world.
After studying jazz with piano genius Jean Beaudet and the iconic Wray Downes in Montreal, Mark has settled in Vancouver, focusing on jazz piano/voice entertainment and live funk & electronic keyboards and programming.
He has played at some of the city's most prestigious venues, including the Gotham Steakhouse and the Pan Pacific Hotel, and continues to engage and entertain audiences with his dynamic performances.
Whether you're looking for sophisticated jazz, high-energy funk, or something in between, Mark Hoepner is sure to deliver an unforgettable musical experience.