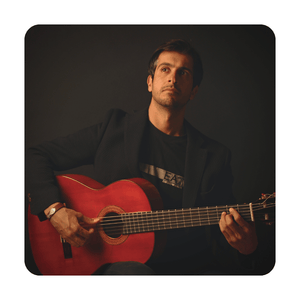 Nader Khaledi - Flamenco Guitar
Get your party started TODAY!
Be the first to book the hottest Party Band, Musicians, DJ and Photobooth for your event!
Check availability
Flamenco guitar

A passionate guitarist and enthusiastic musician is what people say when the name Nader Khaledi comes to mind. Starting his path in music with percussion at 10, he mastered Tombak, a prominent Persian Percussion at the age of 16. Later on, this proficiency made him a skillful percussionist in almost any rhythmical instrument, including his favorite Cajon.
It was first at that age when he found his everlasting passion for being a guitar player after listening to magical strings of "Paco de Lucia" in his masterpiece "Entre dos Aguas". Nader has pursued this passion and love of music and more specifically flamenco over the world for years. His admiration for Flamenco a lifestyle brought him to Southern Spain where the heart of flamenco music is rooted.