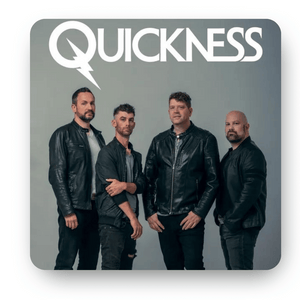 Quickness Band
Get your party started TODAY!
Be the first to book the hottest Party Band, Musicians, DJ and Photobooth for your event!
Check availability
Vancouver's Best Party Rock Band

Quickness sound is filled with pulse-quickening blasts of adrenaline built around fist-pumping guitar riffs and hammer-of-the-gods drumming. Its crowd-pleasing sound is a taste of what keeps fans coming back to see Quickness live on stage. With an impressive music playlist of 500 cover songs spanning genres from Alternative Rock, to 90s, to Funk Soul HipHop and Country, this band is going to rock your next company party!