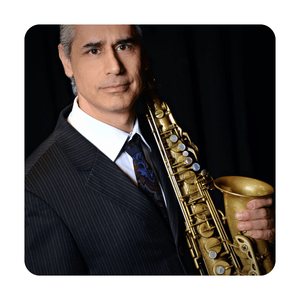 Saul Berson - Jazz Saxophonist
Get your party started TODAY!
Be the first to book the hottest Party Band, Musicians, DJ and Photobooth for your event!
Check availability
Jazz Saxophone

For the past 25 years as a professional musician, Saul has been exploring an extensive array of stylistic ground from jazz standards to Klezmer to the Avant-Garde. This broad range of interest has influenced his compositions and the overall musical direction of the quartet. Saul has performed with international artists including Jaki Byard, Steve Grossman, George Lewis and Barry Guy and has studied at the Banff Centre for Fine Arts (1979, 1983) with Dave Holland, Dave Liebman, Anthony Braxton, Kenny Wheeler and Albert Mangelsdorff. In Vancouver, Saul studied with Jack Stafford and Fraser MacPherson.