Study Music With Us
Need more than 10 weeks?
Oh no! Did your full year school band program suddenly become a 10 week course? Don't let what's going on in the world stop you from learning your musical instruments!
Keep Calm, and Take a Lesson!
It would be such a pity to lose the joy of playing music all because of new covid social distancing guidelines. Whether you are in a school band or learning music just for fun, we've got a line up of top-notched music teachers who are ready to take your skills to the next level.
When you want it, where you want it
All lessons are optimized for online conferencing softwares, with options for in-personal lessons that adhere to all the covid safety protocols. Simply contact your teacher and setup a lesson time.
NOT YOUR AVERAGE PIANO LESSONS
"I wish I have never learned to play the piano." ~says no one ever...
This is your chance to finally take up piano lessons, guitar lessons, singing lessons, or even saxophone lessons with a real professional player. Our teachers are not only some of the best performers in their fields, they are also passionate and top-notch music educators too! You've seen us in action, now let us share the joy of making music with you!
Our instructors
Mark Hoeppner - Piano
Mark grew up on the prairies in a small town in southern Manitoba. He is an in-demand keyboardist and vocalist playing with a variety of the top bands in Vancouver, performing at lounges, weddings, corporate events and casino showrooms.
Find out more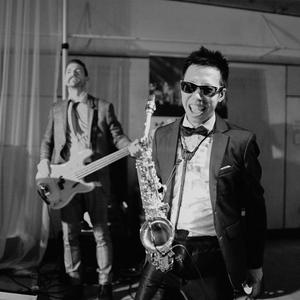 Eric Tsang - Saxophone & Woodwinds
Eric was the former Music Director of JO Secondary where he ran a music program of 300+ students. He is the recipient of the Don Wright Scholarship in Instrumental Education in recognition of his achievement in instrumental education.
Find out more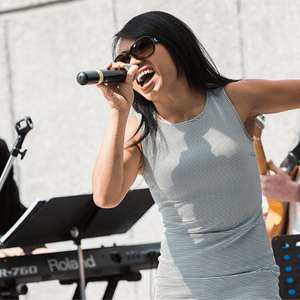 Jackie Nguyen - Voice & Piano
Not only is Jackie a seasoned musician and performer, she has been teaching voice and piano lessons for over 13 years. She places a high priority in creating a positive learning environment, while motivating and challenging the student to grow and reach their goals.
Find out more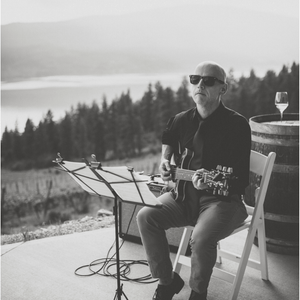 Jeff Younger - Guitar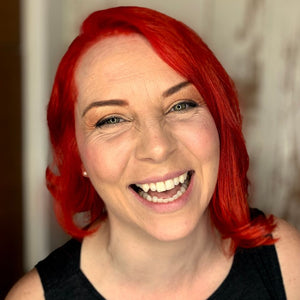 Red Janes - Voice
It's about YOU
We want the best for you! No referral fees, we just want to connect you with the best teachers we know so you can study with the best of the best.
See your instructors in action
Let's keep music alive!
We've had a lot of fun performing on professional stages for the thousands of fans in festivals, corporate events and weddings, but we've come to understand that while it's fun to perform, it is more important to help others discover the spark that made us follow the joyous path of musicianship in the first place.
Start your music lessons TODAY!